You're doing everything right:
You exercise four to five days per week.
You eat most of your meals at home.
You eat so many vegetables, you feel carrots coming out your ears.
You eat until you're about 80 percent full, and make it a point to not overstuff yourself.
You limit desserts and alcohol, but still indulge every now and then.
You journal, sleep well and practice positivity.
And yet....
That damn scale isn't budging! (And hasn't budged in weeks! Gahhhh!)
WHAT'S THE DEAL?! Simple...You're stress levels could be so high that they're inferring with your hormones.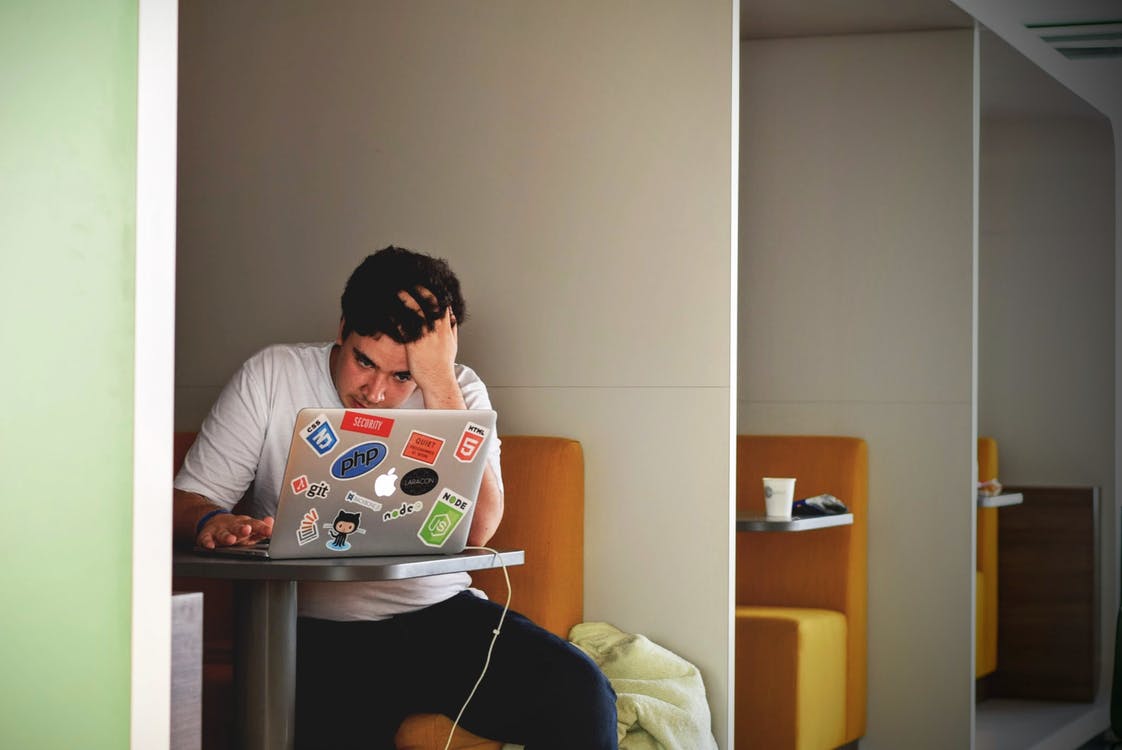 The body's main stress hormone is cortisol, and it does play a role into weight gain. Cortisol is our body's "flight or fight response"--if our body perceives something as threatening, cortisol is released into the body.
But we don't face danger everyday, and our body can misinterpret the signals resulting in the release of cortisol into the bloodstream. If we're constantly stressed, it's possible to have chronically high cortisol levels.
New research suggests that when our cortisol levels are high, it can cause excess fat storage around the tummy or an increase in appetite. It could also increase the consumption of sugar and fat. All these factors could contribute to weight gain.
How do you know if you have high cortisol? Do any of these sound familiar?
Digestive issues
Zero sex drive
Menstrual abnormalities
Back pain
Acne and/or poor skin healing
Weight gain
Feelings of anxiety, irritability or sadness
Poor sleep
Swelling in the hands and feet
Common colds
Thyroid conditions
Hormonal imbalances
To treat high cortisol levels correctly, it's important to get to the root cause of the problem. Positive changes could be dietary changes, incorporating more mediation and relaxation techniques, limiting the consumption of stimulants (coffee, Excedrin, tea, energy drinks, Midol, etc.) or using natural supplements.
A diet rich in lean proteins and high fiber, and lower in carbohydrates could help. Also, eating in regular intervals. Healthful supplements include vitamin C, B vitamins, magnesium, glutamine, l-theanine and omega-3 fatty acids. (Do consult a doctor/dietitian/nutritionist/health coach if you have any questions on natural supplements and herbs.)
In order to reduce cortisol levels, some lifestyle tweaks may be needed. Continued yoga, getting outdoors, time management, meditation, positivity, exercise and other forms of relaxation could help reduce cortisol levels. (You could even go so far as to schedule a time to relax!) A more positive outlook and even seeking emotional support are also positive lifestyle changes.
Once under control, even cortisol levels can help you lead a more healthful and nourishing life. It can stave off adrenal fatigue and other serious health conditions down the road. Plus, who wouldn't want to be less stressed?
(As cortisol levels change throughout the day, it is important to get those tested if you are afraid you suffer from chronically high cortisol. Talk to your doctor about performing a test.)
Do you have more questions about weight loss? Do you need help reducing stress?
Send me an email!